Utah Divorce Advice
04

Feb,17
Former Wall Street Broker Ingests Poison Rather Serve Criminal Sentence
From Wealth to Desperation
Michael Marin graduated from Yale and quickly gained success as a Wall Street Broker. He married and had four children. He learned to fly airplanes and climbed Mount Everest. He collected art and owned 18 works by Pablo Picasso.1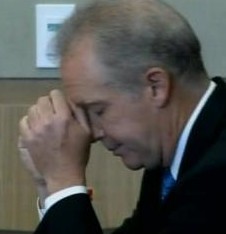 Marin lived the good life.
Then the market crashed, and the consumers turned against Wall Street.
Marin suddenly found himself in a hopeless situation. His accounts were being depleted, and he was unable to pay the $17,250.00 per month mortgage payments for his multi-million dollar mansion in Phoenix, Arizona. 2
Marin took desperate measures . . . and Marin's charmed life literally went up in smoke.
On July 5, 2009, emergency responders were dispatched to Marin's home. By the time they arrived, the property was engulfed in flames. Marin was observed escaping through a second floor window, wearing his scuba tank and mask.
Fire officials later alleged that Marin had intentionally set his home ablaze, in order to col
lect on a $650,000 home owner's insurance policy.3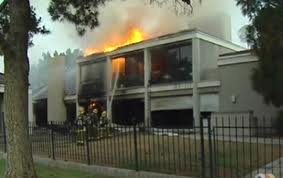 On June 28, 2012, a jury returned a guilty verdict on one count of arson of an occupied dwelling. In Arizona, the penalties for arson are "roughly equal to the penalties for second degree murder."4 Marin faced 16 years in prison.
After the verdict was read, Marin buried his face in his hands. Minutes later he dropped to the floor, gasping for air. Paramedics responded to the scene, but Marin was pronounced dead upon reaching the hospital.
Authorities believe Marin ingested poison to avoid a prison sentence.
Desperation is a common emotion among the accused.
Whether innocent or guilty, people feel hopeless when facing criminal charges. As a criminal defense attorney, I make every effort to limit that impact and assist people in returning to their lives, as quickly and painlessly as possible.
Law abiding citizens who have somehow managed to avoid any run-ins with the law often question my desire to practice criminal defense – "Don't you feel guilty keeping criminals out of prison?" When I describe cases where truly innocent people are accused, such people are immediately relieved – "I can see why you do it now."
Conversely, a person who is charged with a criminal offense will often tell me that he/she need a lawyer who believes in his/her innocence and will fight to prove said innocence to a jury.
In all honesty, my desire to assist criminal defendants has nothing to do with whether they are, in fact, guilty or innocent.
Fellow criminal defense blogger Mirriam Seddiq put it correctly, when she wrote:
"It does not matter to me if you did it. It does not matter to me if you did not. I can think about it at night before I drift off to sleep, but I probably will not because those thoughts will be taken up by how I can best craft a defense for you in either case. My job, dear potential client, is not to seek justice. My job is to defend you . . . Facts are only what the jury decides they are. Your innocence means nothing if I can't prove it. Your innocence means nothing if the jury is convinced of your guilt."5
People make mistakes. Some people make more than others.
The prosecutor's duty is to seek justice. In fact, the Utah Rules of Professional Conduct state that the prosecutor "shall refrain from prosecuting a charge that the prosecutor knows is not supported by probable cause."
Defense counsel's job is not to seek justice. Defense counsel's duty is to "act with commitment and dedication to the interests of the client and with zeal in advocacy upon the client's behalf."be sure that, if charges have been filed against you, you are guilty in the eyes of the government.
Every individual has a constitutional right to a fair trial by a jury of his peers. A defense lawyer's job is to protect that right.
Photographs of Michael Marin and Phoenix fire from azfamily.com.
Arizona Businessman Convicted of Arson Appears to Commit Suicide in Courtroom, ABC News, June 29, 2012, http://abcn.ws/MTJomB.
Michael Marin, ex-Wall Street banker, may have swallowed poison pill during courtroom conviction for arson, NY Daily News, available at http://nydn.us/L7uGey.
Marin dies in courtroom after guilty verdict, AZfamily.com, June 29, 2012, available at http://bit.ly/N6OZXc.
Michael Marin, ex-Wall Street banker, NY Daily News, at Id.
Mirriam Seddiq, "Innocence," available at http://notguiltynoway.com