Child Support
02

Feb,17
How Divorce is Different When You Are the Parent of a Special Needs Child
Divorce can be hard on anyone, but this experience is especially challenging for parents with a special needs child. The standard approach to divorce is not always effective in these types of cases, and parents will need to address their child's condition with their lawyer and judge in order to make sure that their case is handled appropriately.
Parents with a child who has special needs must take into consideration a number of factors in order to provide a suitable environment for their child after the divorce. Likewise, the courts will also need to take each unique circumstance into consideration when creating a post-divorce parenting plan.
The Best Interests of the Child
The phrase "best interests of the child" can be a little ambiguous. The laws in most states define "best interests" as a number of factors that the court should consider, including:
Capacity of each parent to understand and meet the child's needs
Child's developmental status and the circumstances surrounding their special needs
Stability and continuity in the home environment
Child's relationship with the parents, siblings, and other members of the family
Child's age, gender, and personal wishes
Cultural considerations such as religious practices, cultural traditions, and language spoken
Ultimately, the court is required to act in the best interests of the child and will take all of these factors into account during the divorce.
Medical and Educational Decisions
Raising a child with special needs after a divorce requires that parents collaborate in order to make sure that their child's needs are met. Though in most cases, both parents just want what is best for the child, it can often be easy to lose sight of what's important in the midst of what may be an emotionally-charged divorce proceeding.
When it comes to important decisions like medical or education choices, the final divorce decree should clearly state which parent will make such decisions. If both parents will share this responsibility then there should be a clear indication of how parents will make a final decision should a disagreement take place. By making this clear in the drafting process, this can help ensure that much-needed services are not deferred later on.
Visitation Schedule of a Special Needs Child
The typical visitation schedule for children of divorced parents might include alternating weekends or weekday visits, as well as school holiday and summer break visits. But this type of schedule may not be the most suitable for a child with special needs. Going between homes every few days may not be in the best interest of the child.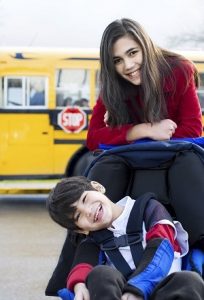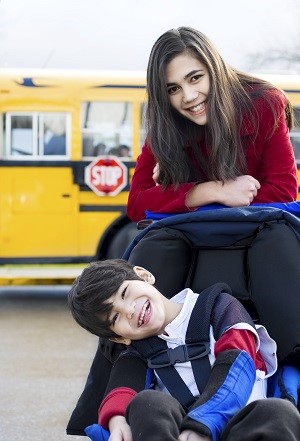 A major disruption in daily schedules can be difficult for many special needs children. After a change in routine, children who have been diagnosed with autism may display behavioral issues or start to perform poorly in school. For children with physical disabilities, certain equipment or home modifications might be necessary for daily living. If this assistance is only available at one parent's home, then this could affect visitation procedures.
Parents should work to communicate with both each other and their lawyers to try to make disruptions in routine as minimal as possible.
The Need for Additional Child Support
The usual approach to child support is not always effective in cases with special needs children. In order to help the court better determine a suitable child support arrangement, parents need to make a detailed list of all of the expenses involved with raising the child. This can include:
Unique nutritional needs
Medical devices and equipment
Therapy
Modifications to the home
Special daycare, schooling or tutoring
After taking a child's circumstances into consideration, the court may add extra expenses beyond the mandated state guidelines. The support may also extend into adulthood if the child will not be able to work or live independently as an adult.
Spousal Support for Primary Caregiver
Spousal support, known as maintenance or alimony, may also need to be adjusted in cases with special needs children. Raising a child with special needs can often take up just as much time and dedication as full-time employment. The parent who is the primary caregiver may need extra support. Much like child support, spousal support in cases with special needs children will also have to take into consideration how long the child will need to be cared for.
Help Your Lawyer Help You
As the parent, you know more about the needs of your child than anyone else. That is why it's essential that you thoroughly discuss your child's special needs with your lawyer. Walk your lawyer through a typical day with your child. Be sure to address how much time and effort it takes to care for your child's daily needs, including doctor appointments, regular therapy sessions, and transportation.
In addition to daily needs, be sure to address the long-term care needs of your child. If your child is not likely to live independently later in life, you will need to discuss this with your lawyer. Also, if you intend to become the primary caregiver, address how this will change your employment situation.
Our Utah Family Law Attorneys Can Help
Divorce can sometimes be a bit overwhelming, especially when you are taking into consideration the needs of a child with a disability. If you are the parent of a special needs child and you're considering divorce, you'll want to consult a Utah family lawyer sooner than later. There is a lot of information that you will need to gather to present to the judge in order to get a fair and appropriate result. The family law attorneys at Schmidt Law Law Firm are ready to help you build the best environment for your special needs child post-divorce. Contact Schmidt Law Law Firm today to discuss your options.