Criminal Law
07

Feb,17
How to Find a Good Criminal Defense Attorney in Salt Lake City
With all the ambulance chasers and fly by night lawyers out there, it can be hard to find a good lawyer when you need one? If you're in a position where you need a lawyer, let's face it, mistakes have been made. Why would you want to make another one by hiring the wrong attorney or worse, no attorney? Just as you would not amputate your own leg, you should also never go into a courtroom scenario without an attorney. Finding a good attorney can be easy if the proper steps are taken, and it just so happens that I'm going to list steps below that will do exactly that.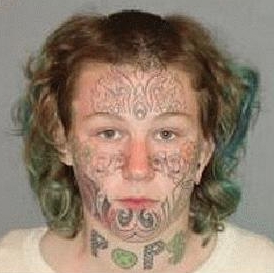 Where to Look for a Salt Lake City Criminal Attorney
Referrals from friends – Talk to friends, family, and other people in your community who may have been in your position at one time or another. Find out who their attorney was and if they had a positive experience and outcome, this can be a valuable tool that can help you find information that you might not learn from standard research. This, however, should not be the only basis for your decision. Just because one of your friends liked or disliked their experience with a Salt Lake City attorney does not guarantee that you'll feel the same.
Online Services – There are a number of sites that can aid you in your search for a lawyer, these can be valuable tools in finding respected, well-trained attorneys. You can find online directories that will list a number of lawyers in your area that specialize in the area of law that pertains to your situation. Many of these services will list profiles for the attorney that will include their education and experience, they will also sometimes list the attorney's rates and can also include the lawyer's theories, thoughts, and motivations as they pertain to law.
Referrals from businesses – Certain types of lawyers can be found by visiting a business that might require the same type of law services. For example, if you're in need of a lawyer who specializes in business law, banks, accountants, and real estate agents are great resources for a referral to a good lawyer. They can tell you about their experiences with attorneys and help point you in the direction of a good lawyer who obviously has extensive experience.
Always look for a specialist – Law is an extensive field that accompanies several different areas of specialization. You don't want someone who specializes in business law to represent you in a criminal trial and vice versa. Having an attorney that specializes in the type of law that pertains to your case is a necessity in order to ensure that you get the most favorable outcome.
Be sure to meet the lawyer – Once you've narrowed your list down to a decent number of potential attorneys, it's time to meet them. This is an important step as it will allow you to evaluate their personality to see if meshes with your own. Your relationship with your attorney is important as they will handling a very important matter for you and you must be comfortable enough with them to be honest and thorough. You should also use this opportunity to find out how to best contact your attorney, if they prefer e-mail find out how long it typically takes them to respond. Communication with your attorney is imperative and knowing how to best communicate with your attorney is a big part of that.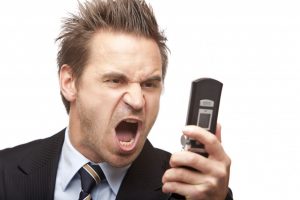 Price and payment options – Find out the attorney's hourly rates and get a rough estimate of the overall cost, keep in mind that this will be a very rough estimate. It can be very hard to know exactly how much work will be needed for any legal process. Most lawyers will have different payment options that will allow you to make payments based on your income.
When you need a lawyer, you can't afford to make a mistake. By following this advice, you can avoid making a mistake that could cost you a lot of money, or even worse, your freedom.
Stacey Schmidt is lead counsel at Schmidt Law Law Firm in Salt Lake City, UT