Utah Divorce Advice
07

Feb,17
How to Find Quality Utah Legal Services
If you needed surgery, you would want to know that you had access to the best doctors available. Similarly, when confronted with a legal issue, it is vitally important to connect with the lawyers and services that will best help you reach your goals. Luckily for Utah residents, there are several directories and associations that can help in your search for Utah legal services.
Finding Quality Utah Legal Services
Directoriess
The Utah State Bar maintains a Lawyer Referral Directoryfor public use. Within this directory, you can search for attorneys by location, area of practice, languages spoken, and years of practice. If you can't afford to hire an attorney to cover your entire case, consult the Directory and consider calling some of the attorneys listed to see if they offer limited legal help. In this situation, you and your attorney would decide on certain specific services that they would provide for a predetermined fee. For instance, you might agree that your attorney would help you draft a legal document, advise you on the strength or your case, or advise you about court proceedings. If you can find an attorney willing to do limited work for you, it can help you save money and still present a strong case in court.
Other sources for listings of Utah legal services include local university programs. Universities with law schools often have law associations that provide directories of local attorneys. The professionals listed may have graduated from the law school hosting the directory. If you trust a certain institution to produce quality attorneys, consider checking to see if that university has such a directory. For instance, the J. Reuben Clark Law Society at Brigham Young University is a national group of 7,000 lawyers and 2,000 students with a mission to provide ethical legal services. This group also provides pro bono services and resources to local Latter-day Saint leaders working with those in need. You do not have to be a member of The Church of Jesus Christ of Latter-day Saints to take advantage of such services.
Beyond phone book listings and directories like the one provided by The Utah State Bar, don't forget to ask friends and family for their recommendations. Personal recommendations from people you know and trust can be a great aid as you search long lists of attorneys and services.
Advocacy Groups
If you think you have a case that could potentially set a precedent for a civil liberty issue, especially those affecting a bigger population, consider contacting The American Civil Liberties Union of Utah. The ACLU is a nonprofit legal advocacy group that works to protect individual freedoms and rights. They often provide their services free of charge. Another program, called "and Justice for all", provides free legal services for individuals facing poverty or disabilities, veterans, seniors, minorities, and victims of domestic violence.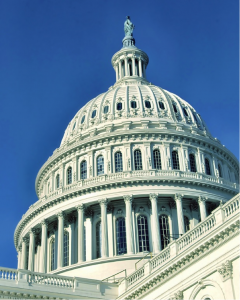 Finding Help You Can Trust
As you look through the various directories, make a list of lawyers and services that you'd be interested in working with. Prepare a set of questions that will help you choose the best lawyer for your case. Consider asking about their experience, their familiarity with cases similar to yours, and their fees. Once you have your set of questions compiled, call several lawyers on your list to get a feel for which lawyer will best suit your needs and case.
Clearly, there are many resources available in your search for Utah legal services. From directory listings of attorneys like those provided by The Utah State Bar and local universities to the pro bono services offered by entities like the ACLU of Utah, the options vary depending on your individual circumstances and the type of legal help you require. No matter how you choose to search for a lawyer, make sure to do your homework and carefully interview potential legal advisors. This will help insure that you end up with someone you can trust as you work through difficult legal situations.
Stacey Schmidt is the lead counsel of the divorce and family law team at Schmidt Law. She works hard to ensure that all of her clients receive a fair and equitable outcome. For information on services offered by Schmidt Law, please visithttps://staceyschmidtlawfirm.com/practice-areas/