Divorce, Family Law
Are you facing a legal problem that involves a great deal of money? You may want to hire an attorney who can expertly handle the case in your favor. Lawyers are well-trained and highly skilled in dealing with complex legal issues. Aside from dispensing legal advice, an attorney can also provide specialized legal assistance and employ legitimate tactics to bring your case to a favorable conclusion. While you can easily find lawyers either online or in your area, you should always make sure you that the information is reliable, complete, recent, and accurate. Here are few points to consider if you are searching for an attorney.
1) Ask for referrals or recommendations from friend or colleagues.
A friend who has gone through a legal dilemma, but not necessarily similar to yours, is a reliable source of information. Do not place your trust totally on directories and advertisements. While these materials can serve as primary sources of information, you should always back them up with concrete testimonials from the people you personally know either at work or from your neighborhood. Generating leads coming from various individuals who have gone through the same ordeal will surely help you pick the right lawyer for your case.
There is caveat associated with this advice. While your friends can provide personal testimonies, you should also weigh their recommendations objectively. This is especially true if you have multiple sources. These people may have differing opinions about a lawyer, and sometimes, their personal biases could influence your decision.
2) Search online for legal services.
Several online directories these days allow you to look for an attorney based on your current location and your legal problem. These directories often require you to fill out certain information to help available lawyers examine your problem. In addition, reading a lawyer's online profile gives you a more concrete picture of your lawyer. More than that, the profile contains vital information such as a lawyer's academic background, training, legal experiences, and work philosophy. Online directories can help you verify if a lawyer has a good standing or if he or she is licensed to practice law.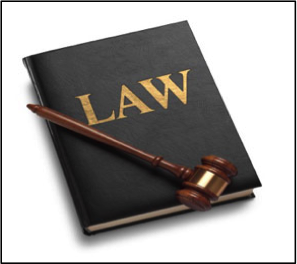 3) Consult a lawyer referral service.
Aside from your colleagues' and friends' recommendations, you may also want to call a lawyer referral service for more assistance. If you urgently need a legal representation, a lawyer referral service can quickly match your case with a licensed attorney. Do not forget to check if the company is approved and licensed by the bar association for your own safety and protection. Usually, this type of service compiles a list of available attorneys with their corresponding legal expertise and experiences. To find a good match, you also need to work closely with the referral staff.
On the whole, hiring an attorney requires research. Your friends and colleagues can serve as valuable sources of information. It is also highly recommended that you consult a licensed attorney from a reputable firm. You need an attorneywho can effectively protect your interests as a client and who can guarantee constant and honest communication while your case is being resolved.