Family Law
07

Feb,17
The Benefit of Utah Legal Services
People are often unsure if they need an attorney to help them with their family law matters. If you are thinking about filing for divorce or have been served with divorce papers, it is important to obtain the advice of an experienced family law attorney. The justice system, family law statutes and procedural requirements for obtaining a divorce decree or custody order are complex. An experienced divorce attorney will educate you on your rights and responsibilities so you can make educated and sound decisions that will have a lasting impact on your family. An attorney will also make sure that your concerns and desires are effectively communicated to your family law mediator, commissioner or judge.
The attorneys at Schmidt Law Firm provide Utah legal services customized to meet the needs of each client and each unique set of circumstances. Schmidt Law Firm's broad range of customized services include the following:
How a Salt Lake City Divorce Attorney Helps:
Expert Legal Advice in Salt Lake City
Your relationship with Schmidt Law Firm begins with a free 30 minute legal consultation. During this initial meeting, your attorney will listen to your concerns, offer confidential legal advice and work with you to determine which Utah legal services are needed to resolve your family law issues. Your attorney will be available for additional telephone and in-person consultations. The attorneys at Schmidt Law Firm are committed to empowering their clients by providing them with the information they need every step of the way.
Document Preparation and Review
One of the most important Utah legal services offered by your experienced family law attorney is document preparation and review. Before a judge will review your case or issue a final order, you will be required to file and exchange numerous documents. If you elect full service legal representation, the attorneys at Schmidt Law Firm will work with you to draft pleadings, conduct discovery and create an order that will effectively govern the conduct of you and your spouse as you move on to the next stage of your life.
Uncontested Divorce Agreements
Even if your divorce is uncontested and you and your spouse have been able to amicably resolve the terms of your separation, it is a good idea to seek the advice of an experienced attorney. Your attorney can review documents prepared by you or your spouse to ensure that you have complied with legal and procedural requirements and that the terms of your agreement are reasonable and workable. Another Utah legal service offered by the attorneys at Schmidt Law Firm is memorializing the terms of your uncontested divorce agreement by working with you to draft a written stipulation and final documents.
Utah Courtroom Advocacy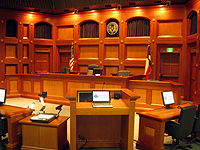 If your divorce cannot be resolved amicably, you will be summoned to court for a variety of hearings and bench trials. Your Utah legal services provider will accompany you to court and advocate on your behalf. It is important that you retain an experienced attorney who has the knowledge and skill set to communicate effectively with the Court. The attorneys at Schmidt Law Firm are proud to have touched the lives of thousands of people, through their compassionate and aggressive legal advocacy.
Salt Lake City Community Partnerships
The attorneys at Schmidt Law Firm work closely as a team to resolve your family law issues. However, in some cases it is necessary to work with outside professionals to provide you with a complete package of Utah legal services. Schmidt Law Firm has established decades-long relationships with highly effective custody evaluators, child psychologists, accountants and other leading experts.
Schmidt Law Firm's purpose and goal is to provide high-quality Utah legal services to individuals from our community. If you are considering taking legal action or have been served with divorce papers, contact Schmidt Law Firm for a free 30 minute consultation.