Utah Divorce Advice
04

Feb,17
AMERICA EMBRACES LEGALIZATION OF MARIJUANA
"WEEDS"
"AMERICAN WEED"
"WEED WARS"
"POT TV"
"TOKE OF THE TOWN"
"CANNIBIS CULTURE"
"420 MAGAZINE"
"HIGH TIMES"
The growing acceptance of marijuana consumption is apparent from the success of popular shows and magazines focusing solely on the marijuana trade. Marijuana has, it seems, become a media obsession.
The change in attitude is also reflected in new legislation, aimed at decriminalizing marijuana. Yesterday, the Associated Press published an article entitled "Efforts to Relax Pot Rules Gaining Momentum in US." Excerpts from the article include the following:
"Lawmakers from Rhode Island to Colorado are mulling medical marijuana programs, pot dispensaries, decriminalization and even legalization."
"Rhode Island is poised to become the 15th state to decriminalize marijuana possession. The state's General Assembly passed legislation last week that would eliminate the threat of big fines or even jail time for the possession of an ounce or less of pot. Instead, adults caught with small amounts of marijuana would face a $150 civil fine. Police would confiscate the marijuana, but the incident would not appear on a person's criminal record."
"This month, Connecticut's governor signed legislation to allow medical marijuana there. Last week, New York Gov. Andrew Cuomo proposed cutting the penalty for public possession of small amounts of pot."
"Colorado and Washington state will hold fall referendums on legalizing marijuana. A ballot question on legalization failed in California in 2010."
"A survey by Rasmussen last month found that 56 percent of respondents favored legalizing and regulating marijuana. A national Gallup poll last year showed support for legalizing pot had reached 50 percent, up from 46 percent in 2010 and 25 percent in the mid-'90s."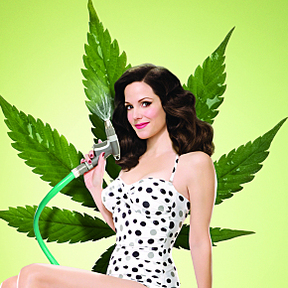 Weeds
It may be some time before decriminalization occurs in the state of Utah. My hope is that our local prosecutors will recognize the changing attitude and relax their sentencing requests for convictions on possession and consumption charges.
If you have been arrested on marijuana-related charges, you should retain an experienced criminal defense attorney to assist you in protecting your rights and attaining the best possible outcome through plea negotiations or trial.