Criminal Law
07

Feb,17
Are Violent Crime Rates on the Rise?
Turn on the TV, open the newspaper or log onto your favorite news website. Do you wind up cringing in disbelief and shaking your head because of what you are seeing?
Unfortunately, it's not unusual to see reports of murders, rapes, robberies and other violent crimes. It seems like even the "safest" cities and towns in the country are experiencing an increase in criminal activity.
Number of Violent Crimes Increasing
Unfortunately—on paper, anyway—that is true. The U.S. Bureau of Justice Statistics has reportedthat the number of violent crimes have risen for the first time in nearly 20 years. Property crimes have also increased for the first time in 10 years.
However, the number of incidents of rape, sexual assault and robbery remained fairly constant while simple assaults rose from 4 million in 2010 to 5 million in 2011. This significant increase in simple assault is the main reason that violent crimes have risen 22 percent in just one year.
What is a Simple Assault?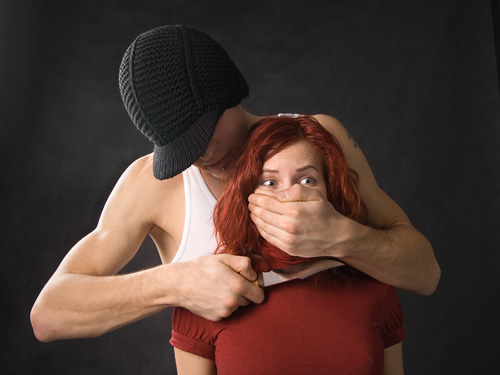 Assault is any unlawful threat or attempt to physically or violently harm another person. It does not matter if the potential target is aware of the danger he is in. Striking someone in the face or holding up a fist behind his back without his knowledge— even without actually hitting the person—are both considered assault. Assaults are categorized as aggravated or simple.
Aggravated assault is seriously harming someone with a deadly or dangerous weapon such as a gun or knife. Shooting or stabbing someone, subsequently sending them to the emergency room is considered to be aggravated assault, a felony in most states.

Simple assault, on the other hand, is often harming or attempting to cause someone harm by delivering a punch or some similar act. Simple assault is a misdemeanor in most states. For example, two people who engage in an argument that turns a bit ugly at a local bar may end up being charged with simple assault.
In fact, simple assaults, which are generally considered to be low-level offenses in severity, are not even counted by the FBI as serious crimes. There are many cases like this which increase the need forcriminal defense attorneys in Salt Lake City from the Schmidt Law Firm Law Firm, don't let the system take advantage of you.
Rise in Violent Crime Not Necessarily Cause for Alarm
While it's true that any type of crime should be taken seriously, law enforcement officials and the court systems are not necessarily distressed by the "alarming" numbers released by the U.S. Bureau of Justice Statistics that are being blasted around the country by the media. Although the number of simple assaults did increase, the number of other, more serious violent crimes—rape, sexual assaults and robberies—remained roughly the same, as did violent crimes involving serious injuries.
However, always remember that if you are harmed by another person or become the victim of any other type of crime, you should report the incident to the proper authorities. There is no need to dismiss the occurrence as "harmless" or "not serious" either out of shame or for any other reason.
Likewise, if you are ever arrested for any type of crime, exercise your right to seek legal counsel immediately. Things may not be as bad as they seem.
Jon Reiter works with the Law Firm of Jeremy Rosenthal,criminal and DUI defense lawyers in Colorado.