Utah Divorce Advice
06

Feb,17
Can a Salt Lake City Divorce Attorney Represent an Out of State Client?
Divorcecan be a stressful and emotional time. There are so many details that need to be addressed, from dividing assets to custody issues, and hiring a lawyer that you trust is key to surviving the experience. In some cases, it will be necessary to work with an attorney in a state other than the one you currently reside in. If that is your situation, here's an explanation of the ins and outs of working through a divorce in a different state.
Why Would an Attorney Need to Represent an Out of State Client?
There are many reasons a divorce attorney might need to represent an out of state client. For instance, if you got married in one state and started a family there, your divorce proceedings may need to take place in that state, even if you do not currently live there. Similarly, if your spouse has moved out of state, they will probably want to work with a local attorney. A third reason you might need to work from out of state with your attorney is if you are serving in the military. The divorce proceedings will happen where you were originally married and lived with your spouse, even though you may be far from that location at this time.
How Does an Attorney Work with an Out of State Client?
Of course, if an attorneyis working with an out of state client, certain accommodations will need to be made. Technology makes this process a lot easier. If you find yourself going through a divorce from out of state, here are some tips to help make things run smoothly. First of all, make sure your attorney files motions to waive appearances when applicable. If you don't have to be at a certain proceeding, your lawyer should make sure you aren't having to travel unnecessarily. Secondly, hire an attorney that understands how to use technology to meet with you remotely. Working with someone who is comfortable with e-mail, teleconferencing, and other methods of remote conferencing can make a huge difference. Finally, it can be helpful to work with someone who is willing to help make travel and hotel arrangements for you if you are not familiar with the city where the proceedings are taking place.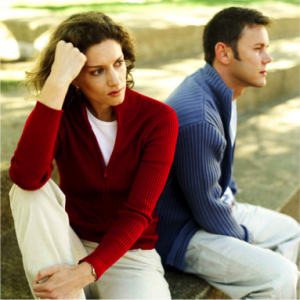 Going through a divorce can be very trying experience. On top of all of the emotional stresses you will be going through, you also have to deal with all of the legal technicalities and details. All of these issues can be magnified when you, or your spouse, no longer lives in the state where you were married and started your family. Luckily, many attorneys these days are used to working with out of state clients. If you need to hire a divorce attorneyand you currently live out of state, make sure you interview several lawyers and find one that you can trust, who understands the ins and outs of the law, and who has the technological know-how to properly work with someone out of state.