Utah Divorce Advice
06

Feb,17
How to Find a Quality Utah Divorce Attorney
A divorce is painful and excruciatingly difficult no matter what circumstance one is in. hiring aprofessional and dependable divorce attorney allows for an individual to get out of a non-working relationship with their remaining respect and dignity. It is easy to get embroiled in the emotional exhausting side of a divorce proceeding and the affected parties find it difficult to preserve their rationality. Hence it becomes even more important to hire a detached and skilled attorney who will ensure that all aspects of the separation are covered and their client is not at any loss whatsoever.
While choosing a divorce attorney, it is important to consider a few things. First is to put your children's needs before yours if you have any. Custody of the children is a major point of disagreement in a divorce. if your children are younger you need a strong attorney on your side to ensure that you get to spend quality time with them or gain full custody. Men need to be more careful while choosing attorneys for this very reason. The older the children the more sensitively the custody issue needs to be handled by the attorney as he/she has to take the child's opinion into consideration and frame a case from the child's side too.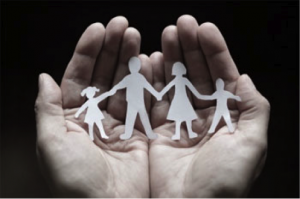 Another important aspect to consider is one's financial situation. Hiring an unreasonably expensive attorney is quite absurd. Look up the attorney's success rate before investing in them. Also, an important part of separation of a couple is the separation of assets, so the attorney has to specialize in business law as well. Schmidt Law cover all aspects of the division of assets and ensure that their clients never get cheated of what has always been rightfully theirs. Consider the kind of lawyer your spouse is hiring and always invest in someone who can do a better job than them.
Utah's divorce attorneys are especially good and sensitive with their job. They invest wholeheartedly into their client and their well-being. Choosing a divorce attorney can be a bit cumbersome, but that is only because of the plethora of options. Lawyers are listed in the Utah State Bar and local universities. Or they can also be found resulting from friends' or families' recommendations. Divorce attorneys in Utah specialize in counselling as well, so remember to be as honest as possible to get the maximum help possible.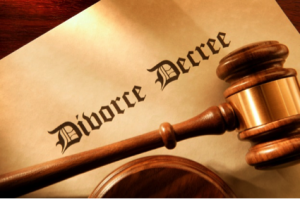 Ask a Utah attorney for a consultation before you choose one, so that rest assured you find someone you can put all your faith in and rely on with the most intimate details of your life. At Schmidt Law we do not consider our clients as detached parties but as part of a permanent family that we create. You will feel the positivity when you come for a consultation to us and let us try to understand your life and feelings and make the best out of them. To locate the offices you can go tohttp://www.schmidtgladstone.com/practice-area.
Sources: