Utah Divorce Advice
06

Feb,17
Miller v. Alabama, Take 2, Impact and Concerns
As a follow up to my prior summary of Miller v. Alabama, I explore the current concerns and potential impacts of the decision.
DECISION
In a 5-4 decision, the majority held that mandatory life-without-parole sentences for juvenile offenders are unconstitutional.
IMPACT OF DECISION
The Convicted
There are an estimated 2,038 convicted juvenile killers currently serving life sentences, who may be able to petition the court for resentencing.1
Many of the convicted come from violent family homes and were subjected to physical and sexual abuse and neglect.
Case in Point: Evan Miller. As noted in my previous entry, Evan spent his life in and out of foster homes. Evan's drug-addicted mother neglected him, and his stepfather abused him. At age 14, Evan frequently used drugs and alcohol and had attempted suicide four times. His first suicide attempt occurred when he was only six years old and should have been in kindergarten. 2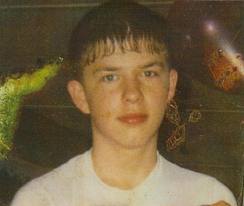 Another convicted juvenile murderer, Trina Garnett, was also only 14 years old when she was convicted of arson murder and received two mandatory life sentences without parole. Trina lost her mother at age 9. Her father was so violent that he bludgeoned his family dog to death in front of Trina and forced her to clean up the remains. Trina fled her home. Forced to live on the streets, Trina lit a fire too close to a building, which resulted in the death of two children. At trial, the judge found that Trina had a low IQ and learning disabilities which prevented her from understanding the consequences of lighting a fire. In prison, Trina was diagnosed with multiple sclerosis. Trina now has the opportunity to seek parole, thanks to the Miller decision.3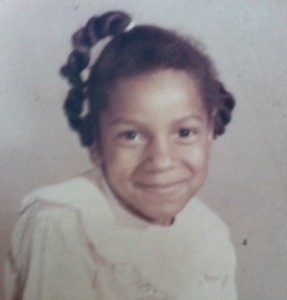 Cristian Fernandez committed murder at an even younger age; he was only 12 years old when he attacked and killed his two year old brother. Cristian's mother conceived him when she was only 12 years old, after being sexually assaulted at age 11. Cristian's stepfather was violently abusive. He committed suicide in front of Cristian when police attempted to arrest him for beating Cristian. When police arrived, Cristian was covered in his stepfather's blood. A child psychologist interviewed Cristian and reported that he had been subjected to significant physical and sexual abuse. Prior to the Miller decision, Cristian would have faced a mandatory life-without-parole sentence. Now the jury will have the opportunity to determine an appropriate sentence, taking into account Cristian's history and all of the facts.4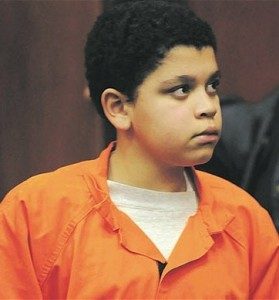 It is hard to imagine that such children could not live normal lives under a different set of circumstances.
Litigation
Prior Supreme Court cases have prohibited the imposition of certain sentences under any circumstances. Miller is different, because it holds only that there cannot be a mandatory sentence. This distinction is likely to raise important issues that will be further litigated.
First, the Court did not make it clear whether Miller applies retroactively. If the decision is applied retroactively, juvenile offenders currently serving life-without-parole sentences will be permitted to petition the court for resentencing.5
Pennsylvania will likely be the first state to litigate the retroactivity issue. Pennsylvania has more prisoners who were sentenced to life-without-parole as juveniles than any other state. In addition, Pennsylvania law requires defendants to petition to reopen their cases within 60 days of any change in law.6
The Court also failed to establish guidelines or a defined list of factors for determining when a life-without-parole sentence does not constitute cruel and unusual punishment. Now that the Court has held that mandatory life-without-parole sentences are "cruel and unusual," juvenile defendants are likely to challenge the proportionality of any life-without-parole sentence.
Appeals will be difficult as sentencing will be subjective. Sentencers must now focus directly and only on the one individual in choosing an appropriate sentence. Sentencers must assess the specific age of the individual, the youth's history and life experience, the degree of responsibility the youth was capable of exercising, and the youth's potential for rehabilitation. It will be difficult for judges to distinguish between a minor whose crime reflected unfortunate circumstances and a minor whose crime reflects irreparable corruption.7
Resentencing
It is likely that Miller will apply retroactively. If it is cruel and unusual to impose a mandatory life without parole, it would also be cruel and unusual to apply that principle only to new cases. Individuals currently imprisoned for life would not have a chance to seek parole, solely due to the timing of the Supreme Court's decision.7
If applied retroactively, Miller will provide juvenile offenders sentenced under a mandatory life-without-parole scheme with the opportunity to petition the courts for resentencing. However, child killers may still have little chance of breaking free from the prison walls.
In 2010, after Graham was decided, non-homicide juvenile offenders petitioned the court for resentencing. Few found the process rewarding.
Case in Point: At age 17, Jere Walker was convicted in Florida of two counts of robbery, attempted murder and two counts of sexual battery. He was sentenced to five consecutive life sentences without parole. Following Graham, he petitioned the court for resentencing. The judge "reduced" his sentenced to 100 years in prison.8
Alternatively, the California Supreme Court recently found that Graham should be more liberally applied. The Court held that a 110 year to life sentence for a juvenile offender contravenes Graham's mandate against cruel and unusual punishment. "Sentencing a juvenile to a term of years with a parole eligibility date that falls outside the juvenile offender's natural life expectancy constitutes cruel and unusual punishment in violation of the Eighth Amendment. Although proper authorities may later determine that youths should remain incarcerated for their natural lives, the state may not deprive them at sentencing of a meaningful opportunity to demonstrate their rehabilitation and fitness to reenter society in the future."9
Limbo
Current laws in Arkansas, Alabama and other states require judges to impose a life-without-parole sentence for capital murder. The law does not provide for any other sentencing options. Cases that are currently scheduled for retrial have been placed on hold until state legislatures can address sentencing for juveniles charged with capital murder.
There are two capital murder cases with juvenile defendants, currently set for trial in Alabama. Defense attorneys for both cases have filed Motions to Dismiss, because the Miller decision left the Court with no way to sentence the young men if they are convicted.10
In addition, procedures must be put into place to govern how sentencing and sentencing appeals should be handled. If prosecutors wish to seek life-without-parole for a juvenile defendant, there will need to be a post-conviction proceeding to determine whether the sentence is warranted.11
Victims
Families of victims are saddened and angered by the Court's decision. They tried their best attempts to continue on with their lives and seek closure. They are terrified that they will have to relive the deaths of their loved ones at new sentencing hearings.11
Iowa Governor Terry Branstad sidestepped the issue of new sentencing hearings by commuting the life sentences of 38 juvenile offenders and making them eligible for parole after 60 years. The action appears to be an attempt to avoid forcing victims' families to reopen old wounds. 12
Further Extension
The dissenting opinion in Miller expressed concern that, if challenged, the majority would not uphold any life-without-parole sentence for a juvenile defendant.
However, the Court may not need to extend the Miller ruling. Miller reflects changing attitudes and evolving standards of decency. While tough-on-crime laws are popular at the voting booth, society's standards of decency generally sway the jury in the opposite direction. Currently 44 states and the government permit a sentence of life-without-parole for juveniles. However, approximately 2,038 out of the 2,500 juvenile offenders serving life sentences without the possibility of parole are from states which have mandatory life-without-parole schemes. Only 462 juveniles have received a life in prison sentence when the decision-maker is granted discretion.13
Change
I read an excerpt by a juvenile offender who served years behind bars alongside several young men sentenced to life-without-parole. His conclusion struck me and I have to agree.
"I hear the people who ask: What about your victim? The family members and friends, for whom the only important question is: why do I deserve a second chance? Even the possibility of a second chance. Part of me wants to quote statistics, to point out the rampant discrimination that exists at nearly every point of the justice system. To point out the disproportionate number of young black males who have been sentenced to life without the possibility of parole – but no matter how true those statistics are – people have died. Families are mourning still, even as I write this. Yet mourning, no matter how painful, does not change the fact that juveniles are different from adults. Their potential for change, for growth, for understanding, is greater. If our system is not, ultimately, to be based on vengeance, we need to recognize that potential for change, and give it the opportunity to take place."14
1. Imbarlina, Elizabeth, Extending Miller v. Alabama to All Juvenile Homicide Offenders, Jurist, available at http://bit.ly/Qds3Gr
2. Miller v. Alabama, 567 U.S. _______(2012)(slip op)
3. Families Decry Supreme Court Decision on Juvenile Life Without Parole, The Daily Beast, available at http://bit.ly/OlZuIj
4. Id.
5. Berman, Douglas, Intriguing and questionable commentary on what Miller says and means, Sentencing Law and Policy, available at http://bit.ly/NRjrlj
6. Walter, Eric, What is the fairest way for Pa. to deal with juvenile lifers petitioning for resentencing, Speak Easy, available at http://bit.ly/Sl7nQl
7. Berman at Id.
8. Barry, John, Hillsborough judge gives juvenile offender 100-year-sentence, Tampa Bay Times, available at http://bit.ly/QfmGEf
9. Berman, Douglas, California Supreme Court unanimously applies Graham to lengthy term-of-years sentence, Sentencing Law and Policy, available at http://bit.ly/fI8w
10. Velasco, Eric, Supreme Court ruling leaves Jefferson County capital murder cases in limbo, al.com, available at http://bit.ly/POtCrb; see also Lawson, Brian, Supreme Court decision on life sentences for juvenile capital offenders could affect current and older Madison County cases, al.com, available at http://bit.ly/TyeBOZ
11. Families Decry Supreme Court Decision at Id.
12. Lee, Suevon, Despite Supreme Court Ruling, Many Minors May Stay in Prison for Life, ProPublica, available at http://bit.ly/PAGrWj
13. Imbarlina at Id.
14. Betts, Dwayne, A Former Teenage Carjacker Reflects on Supreme Court Ruling in Miller v. Alabama, The Daily Beast, available at http://bit.ly/LNfbVw
Schmidt Law Firm Law Firm
136 East South Temple Street #1500
Salt Lake City, UT 84111‎
(801) 895-3113