Immigration
07

Feb,17
Immigration News- IIIinois Would Issue Driver's Licenses to Illegal Immigrants
Utah is one of the states in the country which does not issue driver's licenses to illegal immigrants. This state only issues driver's privileges, which are not accepted as a form of identification. This situation has caused problems to those who are out of status, especially when they get pulled over and a police officer asks for their driver's license. Since illegal immigrants have only a driver's privilege, several of them have been sent to immigration authorities because it is a signal they are out of status; sad but true.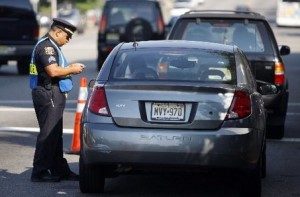 In contrast, in the state of Illinois, several political authorities including Governor Pat Quinn and the President of the Senate, John Cullerton, supported a bill last week which would grant driver's licenses to 250,000 undocumented individuals in that state. This would be a temporal driver's license which is currently granted to those foreigners who live legally in the US. The temporary licenses have a different color and even though they are not valid as identification, they comply with the Federal Law Real ID which will be effective January 2013.
Governor Quinn stated that "this is a security issue which impacts each one of the drivers of Illinois; therefore, we have to work together to obtain a solution."
Quinn emphasized that by giving driver's licenses to the illegal immigrants, the estate would receive economic benefits. He stated that "the immigrant, who is able to drive, is able to attend his/her job easier, and contribute to the economy of the state and the nation."
Do you need a Utah immigration attorney? Give us a call at 801-895-3113 for your free thirty minute consultation!
Schmidt Law Firm Law Firm
136 East South Temple Street #1500
Salt Lake City, UT 84111‎
(801) 895-3113