Uncategorized
04

Feb,17
MISSOURI v. FRYE and LAFLER v. COOPER: Sixth Amendment Right to Effective Assistance of Counsel Extended to Plea Negotiations
Of the criminal law cases that have been reviewed by the Supreme Court this session, Lafler v. Cooper and Missouri v. Frye appear to have received the most attention.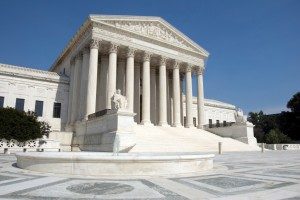 As a criminal defense attorney, it is my standard practice to inform clients of every plea bargain that is offered by the government and to advise them as to the likely consequences of pleading guilty. Under the Supreme Court's decisions in Cooper and Frye, such practice is now a requirement for all defense attorneys.
Frye and Cooper concerned motions for new trial filed based upon ineffective assistance of counsel during plea negotiations.
In Cooper, Michigan prosecutors offered to recommend a sentence of 4 to 7 years in prison if Cooper pleaded guilty to murder. Cooper's defense attorney advised him not to accept the plea, because he incorrectly believed the state would not be able to establish an element of the crime. The state prevailed at trial, and the defendant was sentenced to 15 to 30 years in prison.
In Frye, Missouri prosecutors offered to reduce a felony charge to a misdemeanor with a sentence of 3 months in prison. Frye's defense attorney failed to inform him of the plea bargain. Frye later pleaded guilty and was sentenced to 3 years in prison.
Attorneys for Missouri and Michigan argued that a defendant's Sixth Amendment right to effective assistance of counsel should not be extended to plea negotiations. Prior to trial, a prosecutor has the right to withdraw a plea offer at any time. If the Court were to grant a new trial based on ineffective counsel during plea negotiations, the government would not be required to offer the same plea bargain at a second trial. The government would only be required to proceed with a new trial. Assuming the defendant had a fair trial the first time around, no interest would be served in putting him through a second trial.
Despite the government's arguments to the contrary, the Supreme Court held that the Sixth Amendment right to effective assistance of counsel should apply to plea negotiations, as well as trial. In the context of trials, the Supreme Court has long established that defendants are entitled to new trials if they can show that an incompetent attorney affected the outcome of the trial. In extending that principal to plea bargaining, the Court emphasized that the "criminal justice today is for the most part a system of pleas, not a system of trials." Pleas account for nearly 97% of federal criminal convictions and 94% of state convictions.
Pursuant to the Supreme Court's decisions, defense lawyers are now required to inform clients of all plea offers and to provide clients with competent advice as to whether he/she should accept a plea.
Read More At:
MORE NEWS FROM THE SUPREME COURT
The Supreme Court is in the last two weeks of decision writing prior to the Court's summer recess. Thank you Amy Howe of SCOTUSblog for summarizing the topics of this year's cases in plain English. Of particular interest to criminal defense attorneys are the upcoming decisions in the following cases:
Williams v. Illinois:
Whether a court violates a criminal defendant's rights under the Confrontation Clause – which provides that in all criminal cases, a defendant has the right "to be confronted with the witnesses against him" – by allowing an expert witness to testify about the results of DNA testing conducted by another analyst who has not appeared as a witness at the trial.
United States v. Alvarez:
Whether a federal law that makes it a crime to lie about receiving military medals or honors violates the First Amendment's guarantee of the right to free speech.
Southern Union Company v. United States:
Plain English Issue: Whether the Constitution requires that a jury, rather than a judge, must find beyond a reasonable doubt any fact that leads to a higher fine for a criminal defendant.
Miller v. Alabama and Jackson v. Hobbs:
Plain English Issue: Whether a sentence of life without parole for someone who was convicted of murder when he was fourteen violates the Constitution's prohibition on cruel and unusual punishment.
Dorsey v. United States and Hill v. United States (consolidated):
Plain English Issue: Whether the Fair Sentencing Act of 2010, which reduced the sentences for defendants who are convicted of crack cocaine offenses, applies to defendants who were convicted before the Act went into effect but sentenced after it.
Arizona v. United States
Plain English Issue: Whether an Arizona law that, among other things, requires police officers to check the immigration status of anyone whom they arrest, allows police to stop and arrest anyone whom they believe to be an illegal immigrant, makes it a crime for someone to be in the state without valid immigration papers, and makes it a crime to apply for or hold a job in Arizona without proper papers, is invalid because it is trumped by federal immigration laws.
Above text taken from Amy Howe, In Plain English, SCOTUSblog.