Immigration
06

Feb,17
Undocumented Immigrant May Be Permitted to Practice Law, Says Florida Bar
Several months ago, I blogged about Cesar Vargas, a graduate of the City University of New York School of Law who had passed the New York State Bar Exam, but may not be admitted to practice law due to his status as an undocumented immigrant in the United States. In that blog, I mentioned that there were other similar cases pending in California and Florida.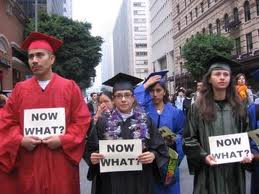 Last week, the Florida Bar determined that Jose Godinez-Samperio does not have any "good moral character and fitness issues" that would automatically bar him from the practice of law in the State of Florida. However, the Florida Bar will wait on the Florida Supreme Court to issue an opinion on the issue before it will make a final decision on Mr. Godinez-Samperio's admission. The Florida Board of Bar Examiners had initially denied Mr. Godinez-Samperio's application to the Florida Bar, despite his having graduated from an accredited law school and passed the Florida Bar exam. After the Deferred Action for Childhood Arrivals policy was announced in June, Mr. Godinez-Samperio filed a motion asking that the new Department of Homeland Security policy be taken into account during the Florida Supreme Court's evaluation of his eligibility to practice law.
The Florida Board of Bar Examiners acknowledged that the DHS policy change was relevant to Mr. Godinez-Samperio's case, and that should factor into the Florida Supreme Court's consideration. To date, no timeline has been set by the Florida Supreme Court for issuance of an advisory opinion in this matter.
Schmidt Law Firm Law Firm
136 East South Temple Street #1500
Salt Lake City, UT 84111‎
(801) 895-3113