Business Litigation
07

Feb,17
Why You Might Need a Utah Employment Attorney
The last excuse you want to give your family when you miss the Jazz game is that you were working unpaid overtime again. Or worse yet, that you couldn't buy tickets because you weren't getting paid on time at work.
How a Utah Employment Attorney Can Help You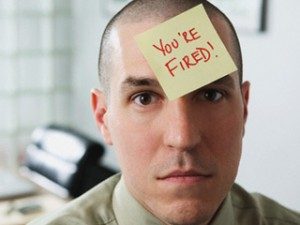 If either of these situations sounds like you, you might need a Utah employment attorney more than you know.
Knowing the Law
Employment or labor law is a vast and complex area, and has been under development since the signing of the first contract. While each country has a specific set of laws, the United States has adopted a set of rules that are in place to regulate the relations between employers and their employees.
In your case, the law is there to protect your rights and to ensure you're treated fairly by your superiors.
Know Your Rights
Knowing what rights you have in the work place is important. There are a variety of situations that could include a direct infringement that might be happening to you as we speak:
– Do you miss unpaid meal breaks in order to work extra?

– Do you find yourself working overtime, but not receiving any extra compensation?

– Do you see consistent errors on your paychecks, or even missing money or hours?

– Is your tax status miscalculated resulting in a loss of payment or overtime hours?

– Do you ever start work before your shift begins, only to find yourself not receiving compensation for your extra time?
Answering 'yes' to any of these questions could mean that you have a serious problem on your hands. But don't worry, there's an easy solution. By calling an experienced Utah employment attorney you can begin to fight back.
But don't delay. Waiting a few days, weeks, or even months before you call an able Utah employment attorney could mean hours of lost time for you, with further difficulty getting it back. Calling as soon as possible can be the next step on getting you back to a work place you love.
They'll Fight for Your Rights
If you feel taken advantage of, but are unsure of your rights in the work place, call us today. As knowledgeable Utah employment attorneys, we can teach you everything you need to know about employment rights, and ensure that you'll never fall into the same trap again.
On top of this, if you need someone standing on your side of the courtroom, call us today. We'll aggressively and expeditiously fight for your desired outcome, and treat you only with respect during this trying time of your life. We understand how difficult it can be to stand up to an employer, and we're here to help you.
Keep Us On Your Side
With a skilled Utah employment attorney, you can put all of this behind you and get back to work. Who knows, it could be the difference between standing in line for a free meal, and standing courtside at the Jazz court.
Stacey Schmidt is lead counsel of the Divorce and Family Law team at Schmidt Law. The team at Schmidt Law work hard to ensure that all of their clients receive a fair out come. For more information out the firm, please visit https://staceyschmidtlawfirm.com/about-our-law-firm/